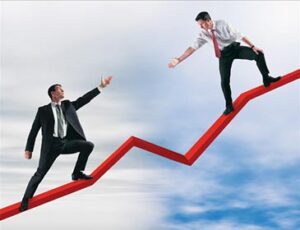 A business coach is someone who can take you where you can't or won't go by yourself. Coaching is a process that enables you to achieve your full potential. Through a series of questioning techniques and discussions you are given the opportunity to go within and discover answers and new ways of being, based on your values, preferences and unique perspective.
I would like to introduce you to a powerful coaching system that transforms you through powerful personal shifts. It actually addresses the root cause of behaviors.
The program is called Focus Into Results and I facilitate this amazing program and coach you to success.
Earl Nightingale said, "Success is the progressive realization of a worthy ideal".
What stands in the way of your success?
Do you have a worthy ideal or goal?
Do you procrastinate because tasks seem too difficult and unrewarding?
Do you give yourself excuses for avoiding things?
Do you feel overwhelmed by the magnitude of everything you have to do?
Do you have difficulty modifying a habit such as smoking?
Are you afraid of failure?
There are thousands of reasons we may feel the need for coaching, so go inside and ask yourself; what stands in my way?
This Focus Into Results coaching program will support you to:
Look at your habitual actions and change them into more productive ones.
Analyze your thinking so that you start to come up with more creative solutions.
Identify and avoid toxic landmines that sabotage your thinking
Move past your fears.
See the connection between your beliefs and your current behavior.
Close the gap between what you know and what you actually do.
Understand the cause of your non-productive behaviors and how to change them.
Accelerate your results by working smarter, not harder
Find a whole new level of clarity, confidence and purpose
Break through barriers around increasing income
And much more!
It may be hard for you to imagine that you can get all these results with this one program. But Focus Into Results is time tested, and the principles used in the program are backed by 50 years of research and development, with seminars conducted all over the world.
The beautiful aspect of Focus Into Results is that is really addresses the cause. I love that about this program, as most programs out there only address the symptoms.
Here's to your success!
Charlene
I appreciate getting feedback on my post. I enjoy hearing from you and if you would like to find out more about the next Focus Into Results program, I would love to discuss how we could transform your dreams…into reality, your goals…into achievements and your thinking…into results.