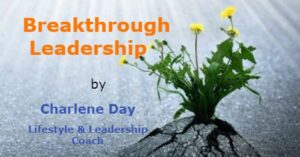 "Breakthroughs happen when limiting thoughts and behaviors are challenged." Fabienne Fredrickson
I was recently at a Brian Biro Breakthrough Leadership event in Atlanta. Brian took us through an experiential process to become better leaders and break through any limitations. His one-of-a-kind presentation ignited the energy and true leadership potential in everybody there.
All of us there were looking for a fresh, new and exciting vision of leadership. His program Breakthrough Leadership taught every participant how to shape the future, energize the team, build effective relationships, drive results, and model personal excellence, integrity, and accountability.
It was powerful and challenged us to breakthrough to a new level of leadership.
The Breakthrough Leadership principles we learned from several speakers that day were:
Shape the future
Commit to your purpose
Energize and engage your team – ignite "E" Power in your team (Energy)
Build people and build teams with powerful essentials – recognition, acknowledgment, and appreciation
Deliver results
Model personal responsibility, integrity and humility
Be fully present, which is the key to building people, trust, and balance
Become a master of questions
Decide you will control your mind
Decide to change yourself and what kind of person you want to be
Learn how to manage every situation with positivity
Accept the responsibility of leadership, think big
Avoid traps like procrastination
Be grateful
Embrace that we must give the activity levels necessary for success
Create a plan and simply go
Brian gave us some vision keys. Feel free to add them to your existing affirmations.
What I focus on is what I create.
I am a truly positive Pygmalion.
I live with abundant E-power.
I am a world class buddy thanker.
I am fully present.
I am a master asker.
I am a full out breakthrough team player.
I make a genuine difference and impact others.
So what I personally took away from the event is the reminder to be present every day and every moment. It is a challenge with all the distractions that we are faced with daily. So every reminder is good. I was reminded we create our future and to keep our eyes on our goals daily. Again, it is so easy to get distracted with current reality and take our eyes off the prize. I also am going to step up my game around my energy as I have been letting limiting thoughts take over and eroding my energy levels. On that note, I am going to remain conscious of my thoughts and watch for any that are not serving me this year. I am choosing for this to be a breakthrough year in my business as I attract and coach more leaders to break through anything that is holding them back.
Here's to your success!
Charlene