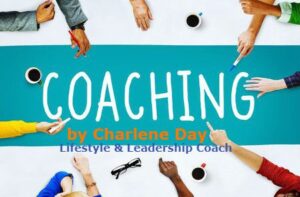 There are many different types of coaching in the self-development space. Coaches can be either a career/business coach, executive coach, or life coach. So depending on the path you are embarking on, you will choose the correct type of coach who will guide you in the direction you are going. It is important to find the right one for your particular needs.
But the decision goes even deeper. What part of your career/business do you need help with? Are you looking for a niche or a passion, are you a start-up, do you need help with planning or motivation, performance, laser coaching, skills such as sales, goal attainment, success achievement, motivation, leadership, mastermind, or are you in transition? The answer would lead you the right type of coach.
Life coaching is huge so getting really specific helps. Are you looking to work on more emotional intelligence, empowerment, co-dependency, parenting, managing life changes, personal development, self-esteem, self talk, mind adjustment, targeted behavioral changes, financial, debt management, abundance, prosperity, wealth, health and wellness, diet, nutritional, weight loss, fitness, help with a specific illness, health recovery, retirement, spirituality, relationship, marriage, engagement, lifestyle or personal issues?
Coaches have distinctive styles. No two business coaches, for example, would coach the same way. Some coaches use a model-based approach, some work with measuring, some work with plans, or work with delegation, focus on solutions, are non-directive, values-based, are goal focused, and some are accountability coaches, etc.
Other coaches (typically called transformational coaches) go to a deeper level. They usually have a working knowledge of the mind especially the conscious and subconscious mind. They are usually employing various disciplines such as neuro-linguist programming (NLP), transactional analysis, hypnotherapy, psychotherapy, and psychology, etc. These coaches usually have a more formal educational background.
Good coaches are dedicated to being facilitative, not imposing or prescriptive. They have excellent active listening skills, strong communication skills, show a genuine interest in their clients, are supportive and act in the best interest of their client, create an atmosphere of trust, stay up to date, and know how and when to ask the right questions.
Many coaches employ typologies to help strengthen the coaching process.  Typologies help gain insight into the dynamics of relationships with others and self and create a sense of understanding and more harmonious communication.  Some typical typologies are DISC, Myers Briggs, the Enneagram or social styles.
The other aspect of choosing a coach is their background. If you are an entrepreneur, for instance, then you would want a coach who had experience in this area. You would want the life experience to be there and also the success in that area. Likewise, with a weight loss coach, you would want a coach who had both the experience and the success with weight loss. Every coach tends to bring his or her own unique perspective and expertise.
Then you have to decide, do you want face to face coaching or coaching over the phone. You also have to consider, do you want group coaching or individual coaching.
The ways and means by which you can receive coaching are many and varied. This brief overview oversimplifies the complex coaching marketplace.
Hopefully, this blog has provided a synopsis.  Call to discuss and simplify your options.
To your success!
Charlene