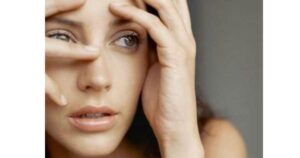 You want to set a new goal or go after something you have always wanted but you think that it is so big you can't fathom how it is going to happen. One of our biggest barriers is fear of how we are going to make it happen, but the polar opposite of this is faith.
One of the most important secrets of successful manifesting involves faith. Many people never seem to conceive of faith as being a genuine creative force. Bob Proctor says, "I would go as far to say whatever you accomplish in your lifetime, will be in direct proportion to the intensity and the persistence of your faith". He is not referring to blind faith, but to faith based on understanding.
When you set a big goal for yourself you experience both excitement and fear. The fear comes when we get emotionally involved with our goal. We don't see what we need to make the goal a reality in physical form yet. So doubt and worry comes into our minds and that sets up fear and physically we experience anxiety. This is not a good vibration to attract what we need.
We must use our creative faculties to move into a positive vibration. We want to understand that even though we can't see it, it is coming. We just need to stay in the right vibration in order to attract what we need to achieve our goal. Study and repetition develops more understanding. Understanding this process is the really the key to freedom as this helps us get through our fear.
When we get emotionally involved with faith, it is expressed as physical wellbeing. Well-being is expressed as being at ease. This vibration is relaxing and we are able to see ourselves already in possession of our goal. This causes co-creation both for us and the universal power. Faith is the connecting link between the Creator and you and therefore it is your most valuable non-physical possession. Faith is the foundation to everything you will ever build or achieve.
So go after your big audacious goal, get through the fear with understanding and faith and this will lead you to more personal growth and a better world for all.
The following are 2 quotes that sum up these thoughts on faith. Enjoy!
"Faith is the ability to see the invisible, to believe in the incredible.  That is what enables you to receive what the masses call the impossible." Clarence Smithison
"Keep your dreams alive. Understand to achieve anything requires faith and belief in yourself, vision, hard work, determination, and dedication. Remember all things are possible for those who believe." Gail Devers
Dare to Dream!
Charlene
I appreciate getting feedback on my post. I enjoy hearing from you and if you would like to find out more about the next Thinking Into Results program, I would love to discuss how we could transform your dreams…into reality, your goals…into achievements and your thinking…into results.