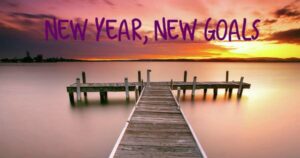 Well here we are in 2013. We are now in the beginning of another 5,125-year-long cycle Mesoamerican Long Count calendar. We are also entering the Chinese Year of the Snake. Native Americans associate the shedding of a snake's skin with rebirth.  So this is about new beginnings, a new rebirth.
It's the time of the year where we re-evaluate where we have been and where we want to go. I recently got together with a friend, Karen Dorland and we spent a few days going what we wanted in our lives for 2013. It was a fun process and we became very clear on our direction for the year.
Goal setting has two energies to it. The tangible and the intangible. So in terms of the tangible, what do you want to manifest this year?
What kind of work do you want to do? What kind of work habits do you want to develop?  How much money do you want to associate yourself with? Do you want a healthy body? Do you want to exercise? What kind of food do you want to eat? What kind of relationships do you want in your life? Do you want to spend more time with family? Who do you want to associate with? Where do you want to live? Do you want to own and if you own, do you want to renovate? Do you want to travel this year?  Do you want a new car? We are all in different places so our desires will all be unique.
But what about the intangible?  Our thinking is extremely important in deciding what we want.
Are you holding on to something you would like to let go of?  What vibration do you want to be in? Are you clear on your dreams? Are you in touch with spirit? Are you aware of the paradigms (fixed habits)  that are holding you back from what you really want?  If you could eliminate your biggest challenge, what would it be? Are you aware of your beliefs? Do you feel you are able to create your own reality? What do you love? Or feel passionate about? Do you feel connected to your potential?  What do you value?  What brings you happiness? Do you feel grateful? Are you open to learning something new?
Karen and I worked on both the tangible and intangible goals and intentions. My concentration this year is to put more focus into my life. As a curious type, I am always into learning new things but that causes me to get scattered.  So one of my goals is to work on discipline and focus this year.
Can anyone else relate? Do you get off track with emails, phone calls, or doing things around the house instead of working (if you are working from home)?
I have come up with a daily plan that will bring more focus and have implemented it as one of my new goals for the year. I am working on other goals as well but will keep those for another blog post.
Here's to your success!
Charlene
I appreciate getting feedback on my post. I enjoy hearing from you and if you would like to find out more about the next Focus Into Results program, I would love to discuss how we could transform your dreams…into reality, your goals…into achievements and your thinking…into results.